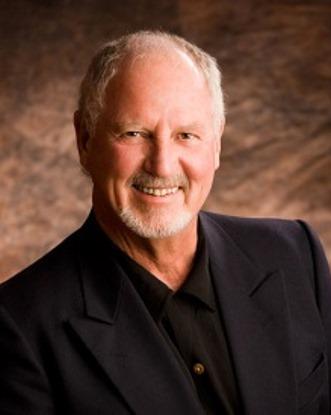 RE/MAX Ocean Pacific Realty
2230a Cliffe Ave.
Courtenay
V9N 2L4


let's find your new home
Search for Real Estate in and around The Comox Valley
Residential
Any
Single Family
Half Duplex
Townhouse
Condo/Apartment
Full Duplex
Triplex
Fourplex
Mobile
Modular
Lots/Acreage
Farm
Recreational
Commercial
Any
Building Only
Building & Land
Business & Leasehold
Business & Property
Business Only
Land Only
Multi-Family
Industrial
Min Price
Any Price
$25,000
$50,000
$75,000
$100,000
$125,000
$150,000
$175,000
$200,000
$250,000
$300,000
$350,000
$400,000
$450,000
$500,000
$550,000
$600,000
$650,000
$700,000
$750,000
$800,000
$850,000
$900,000
$950,000
$1,000,000
$1,250,000
$1,500,000
$1,750,000
$2,000,000
$2,500,000
$3,000,000
$4,000,000
$5,000,000
$6,000,000
Max Price
Any Price
$25,000
$50,000
$75,000
$100,000
$125,000
$150,000
$175,000
$200,000
$250,000
$300,000
$350,000
$400,000
$450,000
$500,000
$550,000
$600,000
$650,000
$700,000
$750,000
$800,000
$850,000
$900,000
$950,000
$1,000,000
$1,250,000
$1,500,000
$1,750,000
$2,000,000
$2,500,000
$3,000,000
$4,000,000
$5,000,000
$6,000,000
!SearchBar.min!
Any
200 Sqft
300 Sqft
400 Sqft
500 Sqft
600 Sqft
700 Sqft
800 Sqft
900 Sqft
1,000 Sqft
1,100 Sqft
1,200 Sqft
1,300 Sqft
1,400 Sqft
1,500 Sqft
1,600 Sqft
1,700 Sqft
1,800 Sqft
1,900 Sqft
2,000 Sqft
2,500 Sqft
3,000 Sqft
3,500 Sqft
4,000 Sqft
4,500 Sqft
5,000 Sqft
6,000 Sqft
!SearchBar.max!
200 Sqft
300 Sqft
400 Sqft
500 Sqft
600 Sqft
700 Sqft
800 Sqft
900 Sqft
1,000 Sqft
1,100 Sqft
1,200 Sqft
1,300 Sqft
1,400 Sqft
1,500 Sqft
1,600 Sqft
1,700 Sqft
1,800 Sqft
1,900 Sqft
2,000 Sqft
2,500 Sqft
3,000 Sqft
3,500 Sqft
4,000 Sqft
4,500 Sqft
5,000 Sqft
6,000 Sqft
14-375 21st Street
Bed: 2
Bath: 1
Price: $184,900
SOLD
Recent remodel (Dec 2019). All rooms have vinyl plank flooring, new baseboards, baseboard heaters. All rooms painted with new lighting fixtures. Kitchen is a total remodel with soft close drawers and doors, new hardware, new stainless steel sink, smooth top range, range hood and fridge. The bathroom has a new vanity, dual flush toilet, sink, lighting and hardware along with a rain shower head. Take advantage ...
For more up to date information, please visit my Facebook page HERE

Consulting a REALTOR®

REALTORS® are members of The Canadian Real Estate Association who subscribe to a Code of Ethics and Standards of Business Practice. Members of the Victoria Real Estate Board are members of both the British Columbia and Canadian Real Estate Associations.
The following is a list of services you can expect to receive from a REALTOR® when you buy a home:
A REALTOR® will fully explain the details of your working relationship (called "agency") so that you are clear as to when a REALTOR® is working for you or for the seller.
A REALTOR® has access to hundreds of current listings of homes for sale because of a co- operative system called the Multiple Listing Service® (MLS®).
A REALTOR® can provide you with a customized list of homes that best meet your needs -- size, style, features, location, proximity to schools, shopping, etc. - and then make arrangements for you to view those homes that appeal to you the most.
A REALTOR® will help you determine how big a home you can afford.
REALTORs® are familiar with the local lending market and can offer helpful advice.
A REALTOR® has no emotional ties to any type or style of home and can be objective in pointing out the merits of one home over another.
A REALTOR® will have information on zoning changes, taxes, utility costs and school and recreation services that could affect your decision to buy a home in a specific area.
A REALTOR® will assist you in negotiating the terms of your purchase, which can be a nerve- wracking process for someone who is not experienced in negotiating.
A REALTOR® will advise you of the legal process required in obtaining title and taking possession of your property; the costs associated with buying a home such as insurance, mortgage registration and legal fees will be explained in detail.
Selling Your Home - Why it Pays to Use Ian Doe
Before selling your home, you will need a clear understanding of the legal issues and potential pitfalls that one may encounter in a real estate transaction.. One wrong action could result in a lot of cost and frustration, which is why it is essential to have me working with you. I will make the sale of your home a successful and satisfying experience.
Exposure
I use the Multiple Listing Service® (MLS®) to give your home maximum exposure as well as Realtor.ca and up to 14 other real estate sites.
Setting a price
Setting a price for your home is an important, collaborative process. Again, this is where my services prove invaluable. I have the experience to help you understand how the market works and together we will decide upon a realistic price that meets your goals. I will ensure that the Buyer's agent will be asked to pre-screen their clients to make sure that only those who are serious and financially qualified view your home.
I will also develop a marketing plan to help your property receive maximum exposure. The plan is likely to include (with your permission) arranging an open house, coordinating agent showings, using a professional photographer, creating a floor plan document, using electronic signing, providing property information and developing advertisements and feature sheets/mailers to market your home.
Once you have accepted an offer to buy your home, I will ensure that all the proper paperwork is completed. I will also make sure that both parties meet the necessary conditions outlined in the agreement.
Source: Victoria Real Estate Board 2015
For more up to date information, please visit my Facebook page HERE

Why working with Ian Doe makes $ense

Ian helped my daughter buy her first house in Courtenay. He was professional, responsive when needed, and really helped her through this big milestone. We would definitely recommend Ian.
Ian worked quite hard and often went out of his way to help me find my new home. His advice was good and only when I needed it. I would suggest him to others.
Earlier this year in January, we purchased a condo in Campbell River with the help of Ian Doe. We were really pleased with the kindness, professionalism and expertise, shown by Ian and would recommend him to assist any future home buyers in this area. Ian certainly "went the extra mile" for us. We certainly highly recommend you as a five star realtor. Thank you Ian". (From D.L and M.L).

From Pat and Dave W. "Are you looking for a realtor?, one that will come out to your property, gives you a fair and honest assessment, work really hard on your behalf, put out the best ads. keep you in the loop after every showing and let you know how many views on the computer he has had... if you are looking for a realtor like this then look no further than Ian Doe, he recently sold a property for us and he did all of the above and then some and the property sold for full price and in a timely manner, he is the best realtor we have ever used and if we are ever looking to buy or sell another property we would not waste our time looking anywhere else, thank you Ian".
"Although having to sell our home of 19 yrs has been a bittersweet process, having you as our real estate agent has helped make the process less traumatic. Your attention to detail, diligence and work ethic has helped make our home sale a success and we will recommend your real estate services to anyone buying or selling property in the Comox Valley. With sincere appreciation Louise and Al G."
"Your honesty, patience, and no pressure personality was appreciated during our lengthy process in finding the PERFECT property for US! Thank you for all that you've done for our family Ian for this past two years it's taken us to find the right one. You have gone over and above what we would expect, working during evenings, holidays, and long weekends; working out the agreements to suit us; and ensuring that our purchase and sale of our existing home exceeded even our expectations. Thank you again, and I will be sure to be referring you to anyone I know who needs to purchase or sell a property!" Laura Jane

Very greatfull to have met Ian Doe. He went out of his way to help me when I first bought my home. I was going through a lot at the time and Ian went above and beyond to help me out. I felt like I put him through the ultimate realitor test! Lol At the end of the sale Ian showed up with a beautiful gift and stayed awhile. I was relieved to know he still liked me! Lol I felt like I had a friend and always felt he was honest and loyal to his clients.I was able to confidently trust him. Ian also lives in the Community so being a single woman new to the area , I felt more at ease with Ian being a neighbour.

I have recently sold my home. 2 Days!!!!!!! I would not have anyone but Ian Doe ! I recommend him to all my friends.!
Ian takes his job serious!!!! Why? Because hes working for you, to ensure everything is done right, and hes getting the best deal he can , for you! Trust me , you wont regret it! And youll have a good friend at the end of it all! One you can trust!
Thanks Ian Doe for all you have done for me! It well always be remembered!
Lois M

Welcome to my website.
My goal is to deliver to you a 5 star real estate experience. From pre planning strategies for selling your property or pre planning a purchase to preparing for a move, each and everyone of you will receive my undivided loyalty and personal attention.

For informative articles on home care and ownership to trending colours or tips on renovations, see my monthly blog at
iandoeremax.ca
!Home.view_full_search_screen!